Located in historic Nashua, Hair by Goldie opened in June of 2009. Award-winning Goldie Freeman is a Nashua native with a clear understanding that her clients truly appreciate the many indulgences of the salon.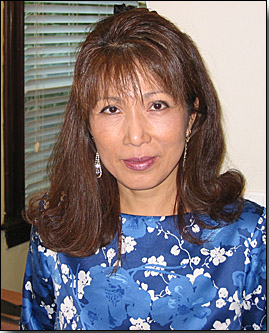 She is committed to offering only excellence to her customers and believes in unleashing the beauty in everyone. She works closely with each of her clients to create an individualized look that fits their personality and lifestyle.
Goldie has an easy way of successfully connecting with her clients and understanding exactly what they want and need. About the satisfaction she derives from her work, she says: "I love seeing my clients feeling great about their hair". She explains "I try to find a great balance that will help people easily stay current. Also, I think clients come to me because they know I'll take great care of them. They know they're going to get a quality result."
The secret behind her terrific styles? "I use every tool I've learned to design a great look for my guests, and they love their hair."